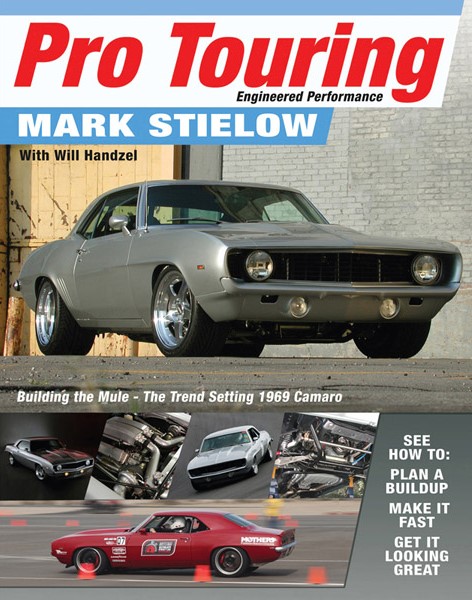 Mark's Pro Touring book is a 212-page, 1184 photo publication detailing how he builds his wild Pro Touring musclecars.
Stielow shows you everything: from how he plans for a project, builds his one-off components/systems, to what he does to get everything to come together in a great looking, super-quick package.
The car buildup shown throughout the book is the Stielow-built "Mule" 1969 Camaro—which is appropriate because from the minute it was completed, the Mule has been a Pro Touring genre-defining car. There is also one chapter giving a high level overview of his latest car "Red Devil".
NEW LOWER PRICE!
FOR A LIMITED TIME ALL BOOKS WILL BE HAND SIGNED BY MARK
$20.00 INCLUDES FREE SHIPPING TO THE LOWER 48
US SALES ONLY