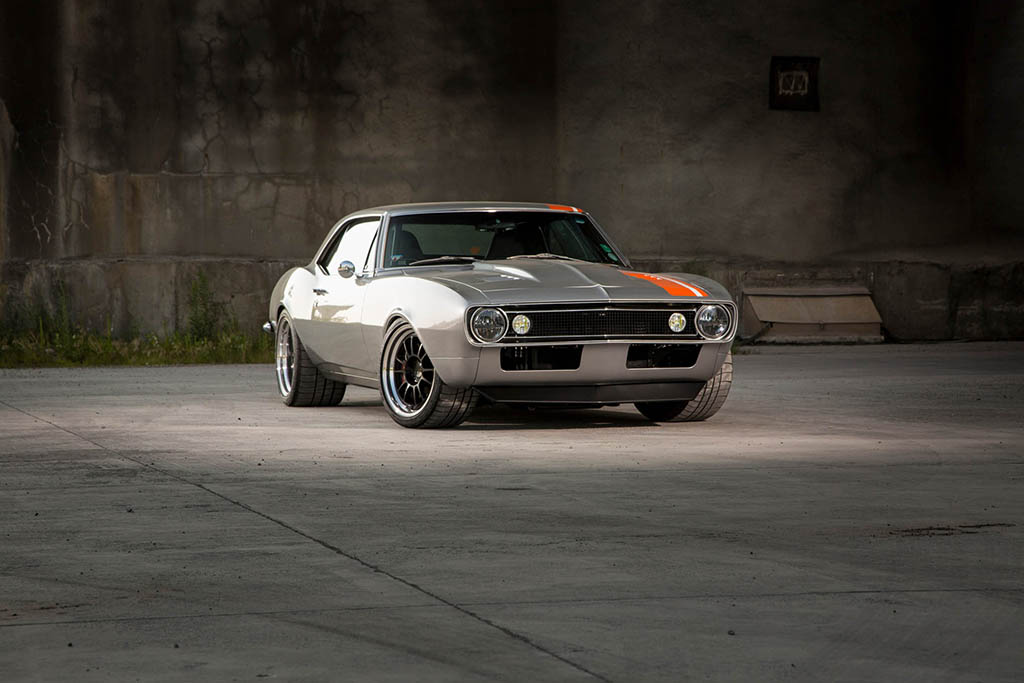 ---
The '67 is an evolution of Red Devil: A little more power,little less weight a little more grip… I did a '67 because they are a bit smaller and lighter than a '69.
No major changes:
All DSE Chassis
Thomson Engine
D&D Performance Trans
Brembo Brakes
Ricks Fuel Tank
SED ABS Brakes and Carbon Fiber Hood
Working on these projects part time with a lot of help from good guys like Sled Alley, Thomson Automotive, Dave Mikels, Ryan Kuhlenbeck, and Paul and Joe VanNus still takes a lot time. I'm still just a regular guy working out of my 3 car garage with a day job as an engineer. I don't do all the work myself due to time constraints and recognizing my core strengths. My core strength is vision, engineering and project management. As an example I could paint my car but it would look like a crap compared to the job the VanNus team can do. I farm out work to people who are better and faster than me on a certain tasks. I can see the whole car in my head so I can coordinate the work with a few shops fairly effectively. A good friend of mine gave me some advice 15 years ago that I still stick to this day "Do one thing on your project a day and it will get done. Even if it is just making a phone call to order a small part it all adds up".
More info in the build thread on Lateral-G.net.
---
---
---
---
---